Severe Storms, Power Outages and Backup Generators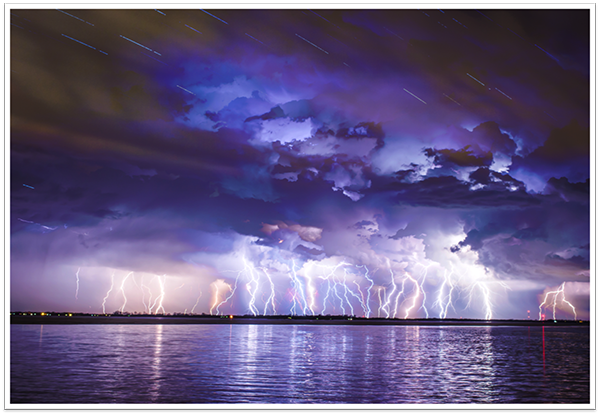 A power outage usually results from weather, man-made or natural disasters, or actions at your site that can disrupt your operations. Businesses should have a program in place to compensate for their loss of power if a disaster strikes. The purchase, operation, and maintenance of a power generator will be a key element in any recovery from a power outage.

A commercial power generator should be an important part of any business dependent upon power for its needs. Along with that, is the responsibility to properly install and maintain your power generator to avoid any safety and health issues. Appropriate ventilation is critical in order to avoid the risk of carbon monoxide poisoning from a power generator's exhaust.

The appropriate time to maintain any emergency response element is when it is not being used. Keeping your power generator in good working order before a disaster should happen will allow your business to reap the benefits of being prepared to provide power during any type of disaster.

It is also important to prepare a complete assessment of the power needs of your business in order to purchase an appropriate power generator. Will your business require a backup power generator, usually 15 kilowatts, and 240 volts, easily to be moved to a temporary location or facility, or a permanent type of generator where it can operate with the usage of a transfer switch, sensing the power.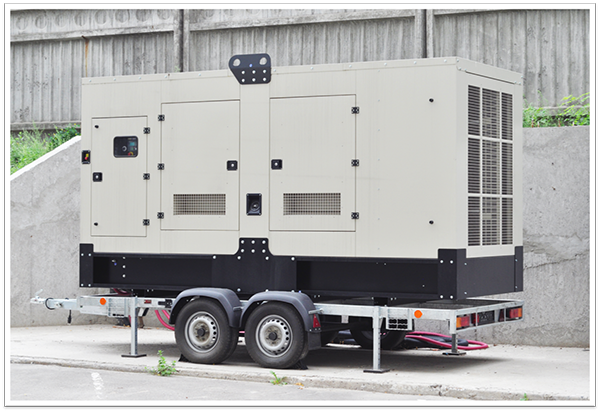 Commercial Power Generators
A portable generator is less expensive, easily installed, can power a few pieces of equipment, and require fuel repeatedly during a long power outage. This may be perfect for a small business with few machines to operate, but is not recommended for the operation of sensitive equipment or numerous machines dependent upon power for operation.

For the portable power generator, an outdoor rated extension cord, sized for the electrical load will be necessary to provide power to your equipment. Decide ahead of time if your business can use a backup generator or will need a permanent power generator to fulfill its needs during a power outage.

A permanent type of generator is wired into your building's electrical system using a generator transfer switch. When the switch senses a power outage they will transfer the predetermined load of emergency equipment to the generator. Upon power restoration, the switch will connect the power back to the utility lines. These generators usually offer higher levels of power in comparison to the portable units. These types of generators operate with natural gas, propane, or on a bi-fuel basis.

Power Plus! Supplying Necessary Power Generators
Power Plus! has the expertise to recommend a generator suitable for your needs, install, and maintain the generator to be ready when a disaster should strike. A generator not installed properly or maintained can cause a fire, damage existing electrical equipment, and could result in injury or death. Carbon monoxide poisoning from the exhaust can cause serious harm.

A CO detector to warn of any issues is required to alleviate this issue. Vents and air intakes for power generators should be clear of any windows, etc., near the building. They should be cleaned periodically. During severe weather conditions, the generator needs to be kept dry to avoid any short circuits that could cause a fire.

Always store fuel in an approved storage container and only use fuel that is recommended for the generator. Never store indoors, and keep all fuel away from the generator. Don't attempt to refuel the generator while it is running, and having a fire extinguisher close by is recommended.

Make sure to never plug the generator into a wall outlet. This will cause eminent danger to utilities and workers by compounding the amount of voltage running through the utility lines. This is termed back feeding. You can read more at DisasterSafety.org as well.
Power Plus! is a leading provider of power related services throughout the United States and Canada. www.powerplus.com - See more at: https://www.powerplus.com/rental-generators/michigan-struck-with-massive-power-outages#sthash.e535mQOu.dp

Power Plus! is a leading provider of reliable non-radioactive power generators across the United States and Canada.

Have a question or comment for Power Plus!? We'd love to hear from you!
Please provide your contact information and we'll get back to you as soon as we can.

Contact Power Plus @ (800) 863-2525 | sales@powerplus.com