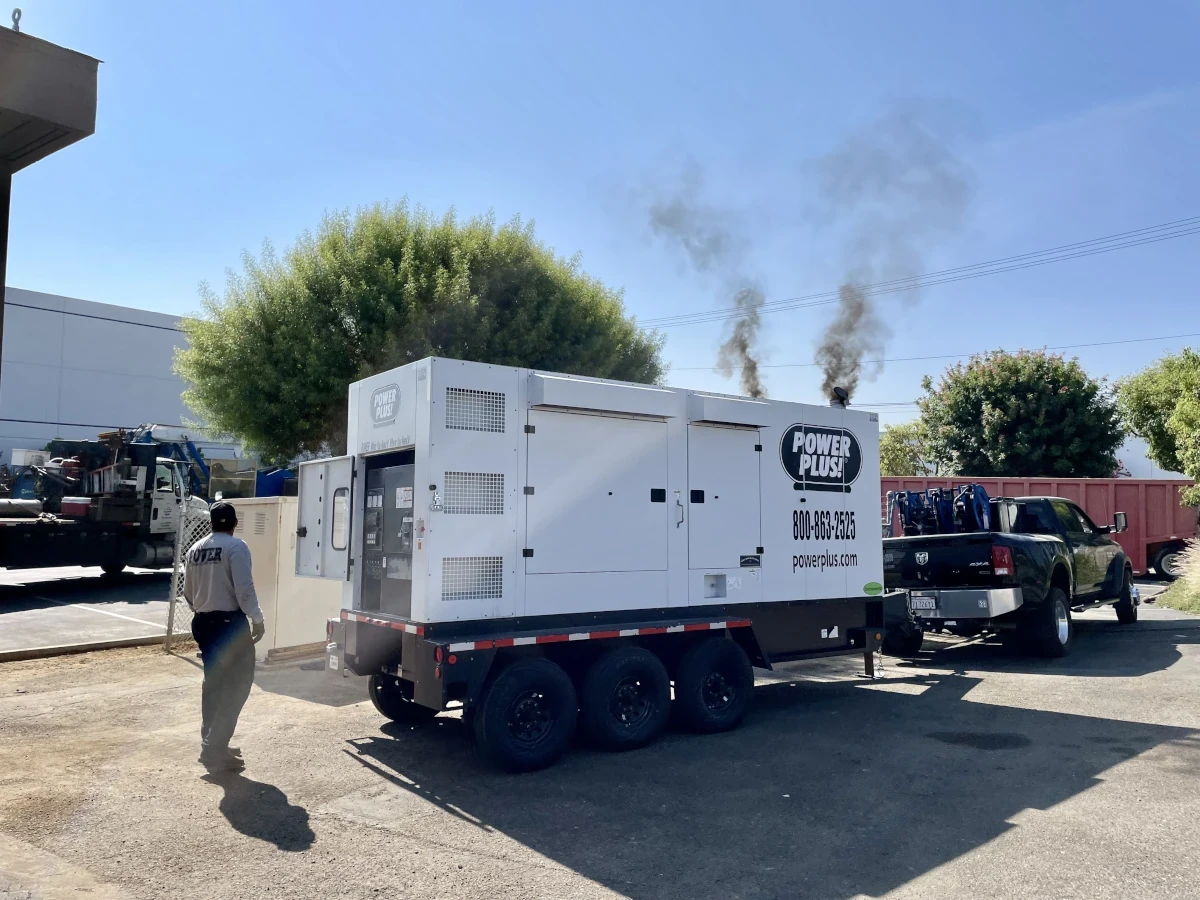 Large Commercial & Industrial
Emergency Generator Rentals
---
Generator Sizes From 20kW to 2MW · Trailer Units · Auxiliary Fuel Tanks
Commercial & Industrial Rental Generators
With a fleet of nearly 750 commercial generator rentals ranging in size from 15 kilowatt to 4 Megawatt, we have the perfect large commercial generator rentals to meet your project's needs. As a design-build solutions provider, we offer both Trailer Mounted Industrial Generators Rental and Skid Mounted High Capacity Commercial Generator Units providing you with multiple portable power solutions. In addition, we provide complete Fueling Service, Auxiliary Fuel Tanks, Electrical Cable and Distribution Systems and Equipment, as well as Certified Electricians to make the connections safely and reliably for your industrial generator rental.
Industrial Generator Rental Trailer Units
Our meticulously maintained trailer mounted generators will give you the flexibility you need for mobile power. From 15 kilowatt to 4 Megawatt, we can respond quickly and efficiently to most any portable power need. We have many portable generators for rent, and with our Fuel Management services, we'll ensure that you will always have Emergency Power, when you need it, where you need it.
Auxiliary Fuel Tanks
With over 50 auxiliary fuel tanks in stock ranging in size from 240 to 700 gallons, we can make any portable commercial generator rental become a high capacity fuel unit. This can dramatically reduce your fuel drop fees and reduce your risk of running out of fuel and power!