Top emergency power FAQs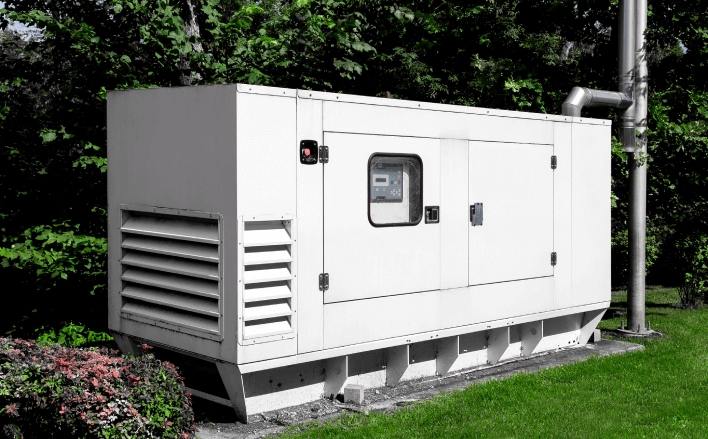 Emergency power provisions have become a staple for many homeowners. It can easily make the difference between comfortably weathering the storm, or suffering many inconveniences. It is perhaps even more critical for businesses to have backup generators to maintain at least some aspects of their day-to-day operations and protect their inventory. Let's take a look at some of the most commonly asked questions about emergency power supplies for businesses.

Why do I need emergency backup power for my business?
As has been shown repeatedly, if you have a business and experience an electrical power outage, if you don't have an emergency plan in place to include a commercial power generator, your business and customers will suffer. People can get hurt scurrying out of a dark business, equipment without the steady stream of power will go down and require repairs, and entire inventories can be lost. All of this can greatly affect your company's revenue.

What are the essential things I should have in the event of a power emergency?
Leading temporary power solution providers such as Power Plus have many types of power generators that meet your needs. That's the first thing you want to look into: make sure you have a power generator installed to make sure you're not left without hot water, warmth, and electricity! Power is an essential part of nearly every businesses' operations.

How much emergency generator power will I need?
Do you want to power up your entire building or just specific critical loads? A utility power outage could last from one to ten days or more. Which areas of your facility could be without power for that length of time?

Determining power needs:
The nameplate on your main electrical panel will tell you the maximum output in amps and volts. Buildings typically use far less than the panel's rating.

Determine the actual electrical load your building uses by connecting an ammeter on each electrical panel during peak load. The preferred method would be a two-week load study to determine the max load of the electrical panel to be supported with a backup generator. Knowing the maximum actual connected load will significantly reduce your rental expense in a disaster and increase your ability to procure an industrial rental generator.

Reviewing your utility bill over several months to get an average usage is another way to verify the actual load. Where will the industrial backup generator be placed? Once the required load is identified, the kW size of the industrial generator can be determined. Portable generators can be as large as a semi-trailer, so placement is an important consideration. The placement of the backup generator should be as close to the electrical panel as possible to minimize the amount of electrical cable that will be needed to connect the rental generator.
How much fuel do generators consume?
Backup generators can require an enormous amount of diesel fuel. Your industrial generator rental company can provide you with estimated usage amounts. An important factor is the size of the fuel tank. How many gallons per hour does the generator burn at full load, at half load? Estimate the number of hours per day you plan to run the rental generator and multiply by the estimated hourly burn rate to determine how many gallons per day the unit will consume. Your industrial generator rental company may provide fueling service, or you may need to find a Fuel Management company to keep the backup generator running.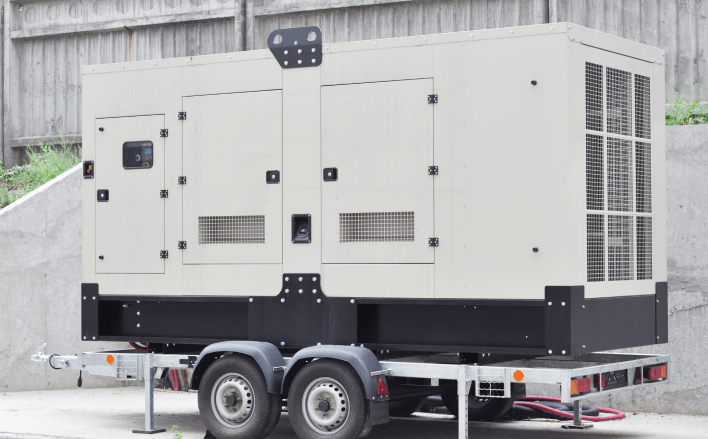 How can I be sure I will be equipped with a backup generator if an emergency occurs?
Backup generators become scarce when a disaster or power outage occurs. Having identified an emergency generator power provider well in advance is only one important step to take. All metropolitan areas have generator rental companies, but will they have a unit for you when you call? And how well-equipped and experienced are they in providing industrial generators in disaster response situations? Some industrial generator rental companies specialize in providing emergency power during disaster situations. Being able to supply the information above will be a requirement for them to provide you with the proper equipment to meet your needs.

During an emergency, proper planning is critical to being able to keep your business up and running. Once you've taken steps to prepare yourself for the next power outage, it's a good idea to keep an "Emergency Generator Power" file with all the essential information above in an accessible place for all key personnel.
How do I prepare for power outage emergencies?
An emergency power outage can not only be inconvenient, but it has the potential to be catastrophic. As a business owner, you will inevitably be affected when you are without electricity. There are a few different ways you can protect yourself or your business in the event of an emergency power outage.

For the Business Owner
Many businesses choose to install a permanent emergency backup generator. If you can afford this option, it will alleviate a great deal of anxiety and hassle. You can size that emergency generator to power up the entire building, or it can be just big enough to provide power to your emergency lighting and server room. There is a great deal of flexibility if you have the funds to permanently install backup generator power.

Another option is to locate a generator rental company and inquire about emergency response. There are generator rental companies that are available 24 hours a day and can respond to your site with a rental generator, cable, and certified electricians. Again, they can size the generator to fit your needs and should be able to have your business up and running in a matter of hours. This option can be much more cost-effective if the emergency power outage is for a short period.
Be prepared and think about the options before the power outage occurs. Approaching hurricanes or other natural disasters often cause power outages. Give your local generator rental company a call today and set up a consultation. They will be able to provide you with generator sizing and connection options tailored to your specific needs. Preparing for the power outage before it occurs is the key to keeping the computers running or the fridge cold.

What examples can you give of your disaster relief measures in real-life situations?
PowerPlus has provided disaster relief for a variety of well-documented real-life scenarios across the country. One such example is the Paradise, California fire of November 2018.

To support the Paradise California fire disaster relief, we provided power for the three base camps that housed 3,000+ workers.
Each base camp had different temporary power needs:
Paradise Tuscan Ridge Base Camp – This camp accommodated 1,500 workers and needed power for 231 sleeper trailers, two large industrial equipped kitchen and dining complexes, laundry facilities, a large recreation facility with weights and treadmills, first aid building, office building, and warehouse building. To power this whole base camp, we brought 7,000 amps of 480v power to the site (this is enough to power approximately 4,200 homes). Powering this camp required temporary power poles and wiring, underground utilities, generators (until we had the grid power installed), engineering and coordination with PG&E, transformers, switchgear, and more.
Feather River Base Camp – This camp also accommodated 1,500 workers and needed power for 36 trailer groups (each containing eight sleeper trailers) and other various support buildings. To power this base camp, we delivered 2,000 amps of 480v power because this was all the power that was available from the PG&E substation where we accessed power. We used various temporary power solutions, including traditional temporary power poles and wiring, underground utilities, generators (until temporary power was set up), engineering and coordination with PG&E, transformers, switchgear, and more.
Oroville Base Camp – This camp accommodated over 300 people and needed power for 50 trailers, plus other support buildings. To power this base camp, we delivered 1,000 amps of 480v power to the site. Powering this camp required a combination of traditional temporary power poles and wiring, plus using generators.
What are the potential hazards involved with a portable generator?
When the power goes out, a portable generator can be a lifesaver for your business. But if it's misused, it can also be life-threatening. There are several risks involved with portable generators.

1. Carbon monoxide poisoning
Gasoline-powered generators produce high levels of carbon monoxide in their exhaust. Carbon monoxide is a colorless, odorless gas that displaces oxygen in red blood cells. To prevent this, make sure that your portable generator is in a safe place and installed correctly by a professional.

2. Back feed shock
If your generator is connected to the wiring system in the building, it could pose a hazard to anyone working on the power lines. To avoid this, an automatic transfer switch is a good idea.

3. Fire
An overloaded generator could backfire, causing sparks and flames. Again, make sure you consult a professional on the placement of your portable generator.

Portable generators are a great form of emergency power for your business, but make sure you use them safely and correctly. These aren't DIY projects. For your own safety and those around you, consult a professional like Power Plus!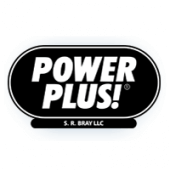 Power Plus! is a leading provider of reliable non-radioactive power generators across the United States and Canada.
Have a question or comment for Power Plus!? We'd love to hear from you!
Please provide your contact information, and we'll get back to you as soon as we can.
Contact Power Plus @ (800) 863-2525 | sales@powerplus.com