Business Emergency and Continuity Plan Must Haves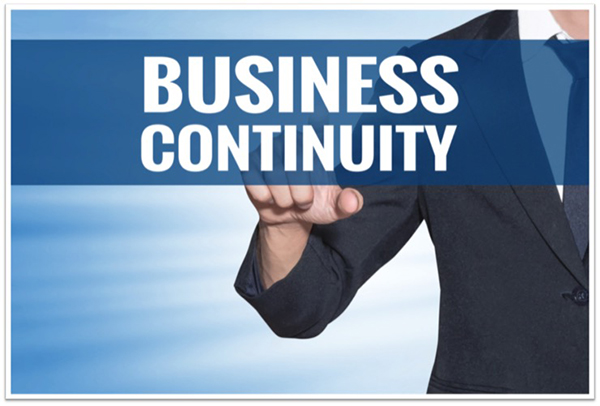 When your business is faced with a major storm or a natural disaster, you never really know how extensive the damage will be. There are things that you know will probably happen but depending on the level of the disaster, it is difficult to really assess how your business will survive the disaster.

A complete emergency preparedness plan for your business can help address each aspect of your business and the best time to develop such a plan is before disaster strikes. The objective of such a plan is to minimize the impact of the disaster, maintain continuity of your business, reduce financial loss, and maintain your customer base.

Although major disasters should be addressed in your plan, the most common emergency situation faced by business today are usually the more routine emergencies such pipes bursting, loss of internet capability, and an outage of power. Having an emergency preparedness plan in place can make the difference between your business sustaining major long term damage or a minimal disruption of service.
One in five businesses are reported as not having an up to date emergency preparedness plan. This is shocking considering the level of damage their business could sustain during an emergency. Without this lifeline of survival, they are taking a very large gamble that could end up costing them their entire business.

Most business owners are busy with the day to day operation of their business. They haven't hesitated to employ a personnel specialist such as a human resources person, yet with so much more at stake, they might want to consider a facility management professional to handle their emergency preparedness or disaster plan. This person will play a critical role in the survival of their business when the threat comes.

There are several elements of an effective emergency preparedness plan. They include; the designation of who is responsible for what actions; include a list of functions or procedures and resources; identify any risks and vulnerabilities to critical functions; show a cost breakdown of down time; designate manpower and technology that will help reduce the risk of disasters happening in-house; communicate the plan to all involved parties and employees; designate drills to test the plan and make corrections where necessary; coordinate with all levels of management and identify their specific roles.

Power Plus is in the business of assuring your business can maintain operations during an outage of power. We provide technical expertise to identify your power needs and will supply you with equipment necessary such as commercial power generators to help your business maintain continuity when power is lost during a storm, natural disaster, or electrical malfunction.

Power Plus! is a leading provider of reliable non-radioactive power generators across the United States and Canada.

Have a question or comment for Power Plus!? We'd love to hear from you!
Please provide your contact information and we'll get back to you as soon as we can.

Contact Power Plus @ (800) 863-2525 | sales@powerplus.com