Pacific Alliance Medical Center - June 2016 Job of the Month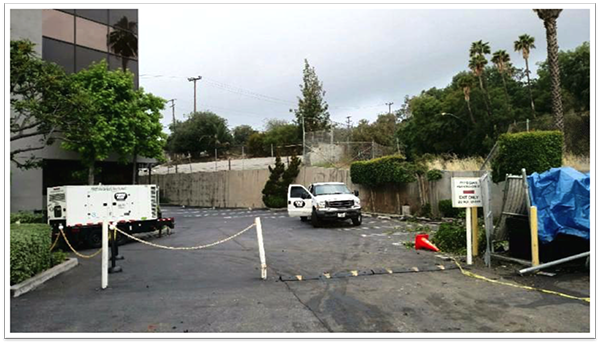 Job of the Month: Pacific Alliance Medical Center
By: Jeremy Kite

A little over a year ago the USGR team and Permanent Install team met with one of our electrical contracts we do work with over at a Pacific Alliance Medical Center. Due to the timeline and the customer's extreme needs, we were able to give them a quick response to their power needs and provide them with two temp generators that were OSHPD approved. We also were awarded the permanent install at the hospital.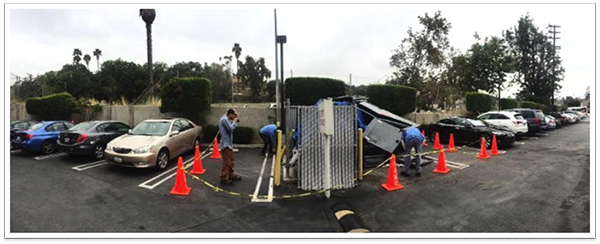 Earlier in the month, the customer contacted Power Plus again, around 11:30 p.m. on a Friday night. They stated that one of their generators at another site had been hit by a car. Power Plus USGR team immediately went to work calling the crew in the middle of the night to make sure we would be on-site as soon as possible to help with the customer's backup generator. The team determined we needed a g240 on-site and about 500ft of cable.

Once on-site, we realized that the customer unit was not just hit by a car but a car actually landed on top of the generator. (The car had driven off the freeway at a high rate of speed.) The team acted quickly and was able to work around the major devastation that was happening and had back up power restored by 6 a.m. that morning. Lorenzo and his team worked quickly and efficiently to get the customer taken care of.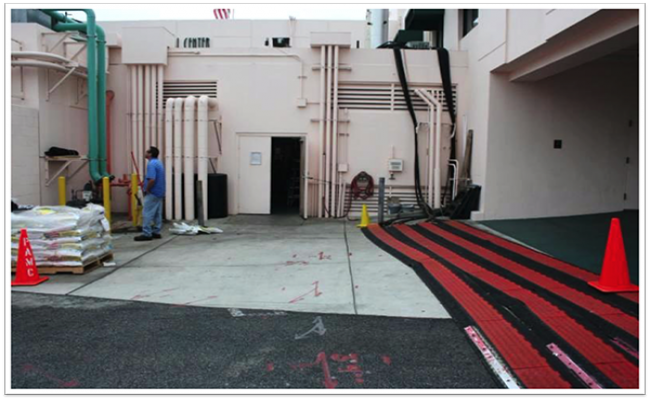 With follow up calls to the customer they couldn't say enough how impressed they had been with our professional attitude and quick response by everyone involved. Now the Permanent Install team is working with PAMC to get another permanent install done.


Power Plus! is a leading provider of reliable non-radioactive power generators across the United States and Canada.

Have a question or comment for Power Plus!? We'd love to hear from you!
Please provide your contact information and we'll get back to you as soon as we can.

Contact Power Plus @ (800) 863-2525 | sales@powerplus.com