Ask these four questions before you rent a generator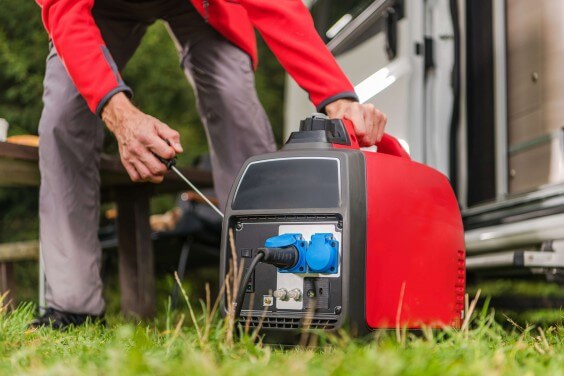 Whether you work on a construction site or in a hospital, school, or an industrial business, having a plan to rent a generator for emergency power during a power outage or to cover a planned spike in energy consumption is imperative. From trailer units and high capacity units, to auxiliary fuel tanks, knowing what to ask before renting a generator will save you a lot of fuss at a stage when time is of the essence.


What are my temporary power needs?
While you want to hire a generator that provides sufficient capacity to power your needs, you don't want to pay for a bigger unit than is necessary. Depending on your environment, you may need accessories such as cable ramps, spider boxes, or a cold-weather kit. Consult with your renting company to ensure you cover all bases.


Will the generator be delivered and installed?

The last thing you want when power is urgently needed is a surprise need to rent a truck! Discuss with the company you are renting from whether they include delivery, installation, and disconnection service. You may even need their assistance in training your team on how to use the generator. Clear up what ancillaries are included ahead of time.


What are the terms and conditions of the generator rental agreement?
Familiarize yourself with the fine print in the rental agreement. If you are not sure of something, don't be shy to ask the lessee. It is far wiser to be aware of your options and the implications of each before you sign on the dotted line.


What is the lead time needed to hire a generator?
It is all very well if you know in advance that you will be needing a generator. But what about an unexpected power emergency? Check what kind of notice your generator rental company needs, and what their service availability times are.


Why Choose Power Plus!?
For more than 35 years, Power Plus! has been the go-to commercial generator rentals for construction sites in Arizona, California, Florida, Nevada, New Jersey, Texas. For more information on how we can assist you, please contact us today.