Preparing for Winter with Supplies and Backup Power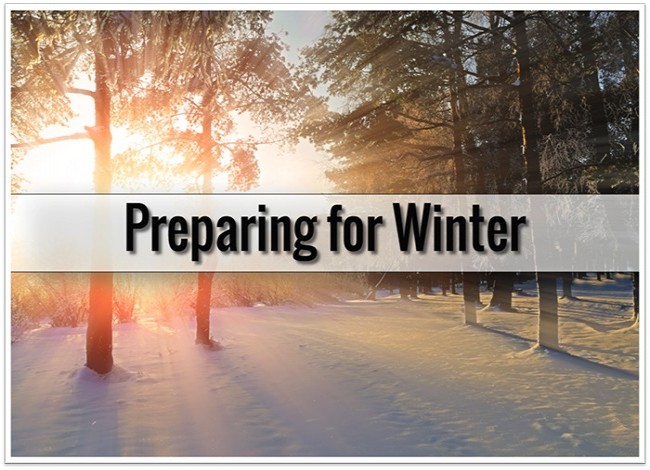 Preparing for the winter ahead is essential to protecting your business. A few steps now can help avoid inconvenience, discomfort and potential catastrophe. In areas of harsh weather, you will need to consider the following actions:

1. Turn off outdoor water valves; re-caulk doors and windows if needed
2. Check insulation in walls and attic; repair any roof leaks
3. Remove branches from trees that could fall and damage your business
4. Wrap water pipes with insulation sleeves; insulate your hot water heater
5. Check heater returns and vents for obstructions
6. Trickle the water from your pipes to keep it from freezing
7. Insulate the attic floor to keep the heat inside your business.

Emergency Supplies
Since ice can build up on power lines and potentially cause a power outage, consider a portable power generator to bridge the time between power outages caused by storms. Also, make sure you've taken these safety measures:
Stock up on flashlights and batteries (candles can be dangerous)
Keep blankets accessible
Prepare an emergency kit for your business
Keep sand and or salt on hand for sidewalks
Have plenty of food on hand
Be sure to keep a supply of water and medication on hand
Power Plus! Generators
The winter season can wreak havoc on local businesses if you are not adequately prepared. If you have a business, a power outage can cause real consequences. During a power outage, customers will most likely be stuck inside your building. Keep the lights on and your equipment working with an emergency power generator. The generator can keep the doors open, the heat on, the registers working, and keep your customers and employees safe.

Power Plus! is a leading provider of reliable non-radioactive power generators across the United States and Canada.

Have a question or comment for Power Plus!? We'd love to hear from you!
Please provide your contact information and we'll get back to you as soon as we can.

Contact Power Plus @ (800) 863-2525 | sales@powerplus.com