Do You Need A Built-In or Portable Generator?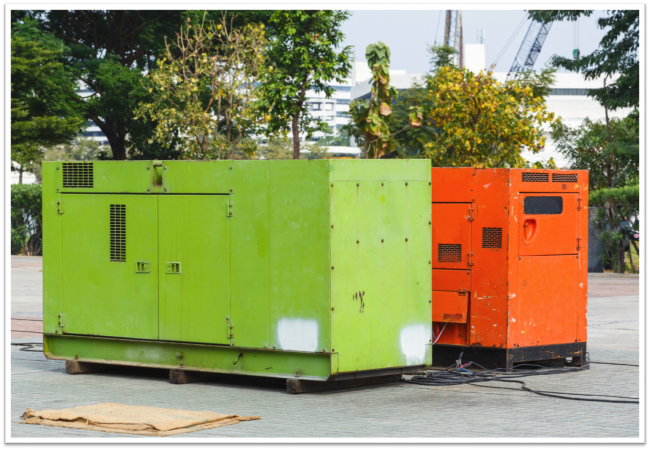 Whether your area experiences power outages from storms or your company needs temporary power, power generators have become more common for commercial and residential use.

The demand for power generators has increased exponentially and has driven down the price. Many people continue to be reticent about the purchase, and face the questions as to how much should they spend, and what kind would best serve their needs.


Built In Power Generator
This generator will need to be installed by professionals and will run on natural gas, propane, diesel, or gasoline. In the event of a power outage, it will automatically kick in. It is more expensive than a portable power generator, and installation is usually at least $1,500.

One of the advantages of a built in power generator is that once it is installed, there will be minimal upkeep.


The Portable Generator
These usually run on gasoline, and must be started manually during an outage of power outage. The gasoline can grow stale after just a few weeks, unless a fuel stabilizer is added to the mixture. They can emit carbon monoxide from the fuel and must be kept away from windows and the residence.


How a Power Generator will best serve your Needs?
After you decide the type of power generator you want, the next step is determining how powerful you will want it. This will all depend on the type of appliances you will be running with its power. To power just a refrigerator and lights, you will want a generator with at least 5,000 watts. Running additional appliances will require more wattage.

The general rule of thumb is the bigger the power generator, the higher the cost. There is a built in generator on the market for less than $2,000; while a portable generator that runs on gasoline will cost about one-half that amount.



Power Plus! is a leading provider of reliable non-radioactive power generators across the United States and Canada.

Have a question or comment for Power Plus!? We'd love to hear from you!
Please provide your contact information and we'll get back to you as soon as we can.

Contact Power Plus @ (800) 863-2525 | sales@powerplus.com