Power Outage Preparation Must Haves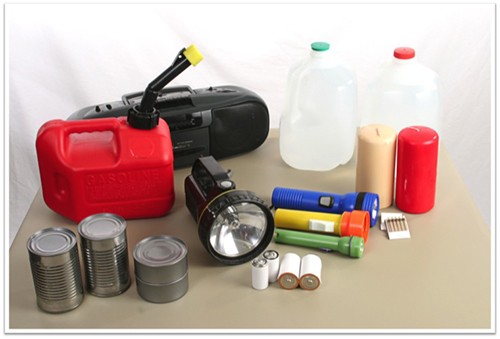 We never know when an outage of power will occur. They have become much more than the once a year situation due to a storm. Equipment failures, and an increase in massive storm activity have shown that our power systems are vulnerable to just about anything.

The duration time of an outage has increased as well. If you don't have a standby power generator, you should consider getting one. Below you will find a list of suggestions that may be helpful when you encounter an outage of power at your home or business.
Try to maintain the following supplies:
- One or more coolers or ice chests, even Styrofoam; Keep ice on hand to cover any food items. You can also use your refrigerator for this purpose. During a prolonged blackout, your food will be the first to go unless you keep it cool.
- Keep a thermometer on hand to monitor the internal temperatures of food so that you are aware of the temperature.
- Have an emergency response kit available with the following supplies included:
- Water for enough people that usually equates to one gallon per person per day.
- Food that is non-perishable and a manual can opener.
- Flashlights and batteries, and not candles due to their fire potential.
- Radio that is battery operated, or a crank style and extra batteries.
- A first aid kit with a 7-day supply of medications.
- Tools such as a hammer, screwdriver, wrench and crowbar.
- Sanitation with bags in case the toilets/sewer ceases to operate.
- Copies of legal documents, cash.
- Family contact information. If cell towers are out, calls to out of state family may be possible.
- Cell phones with chargers. Also a non-electric land-line telephone will be helpful. These phones do not require electricity for operation, just a phone jack.
- Always keep at least one-half tank of gas in your vehicle. If you are aware of an impending storm, fill up your gas tank, and any butane tanks you may have.

Power Plus! is a leading provider of reliable non-radioactive power generators across the United States and Canada.

Have a question or comment for Power Plus!? We'd love to hear from you!
Please provide your contact information and we'll get back to you as soon as we can.

Contact Power Plus @ (800) 863-2525 | sales@powerplus.com