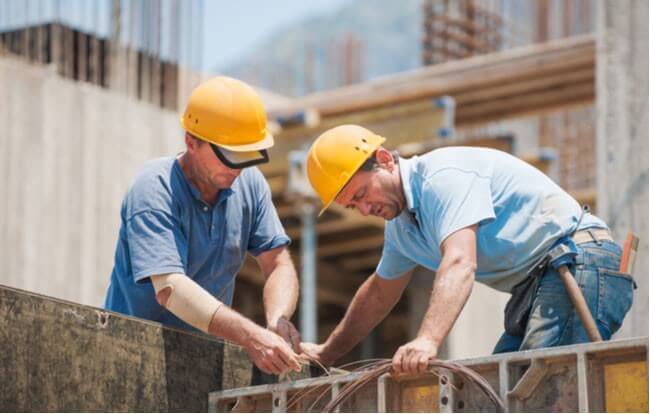 Step-by-Step Guide: Temporary Construction Site Power
Your construction crew and subcontractors are scheduled to begin work in a month or two. Yet, you still haven't secured temporary power for your construction site. Most likely, you'll need temporary power poles to get enough energy for the trailers and equipment on your job site.
The first step is to consult the experts. Look for temporary power companies to work with that can help you determine the power solutions you need. Once you've chosen to work with a company, there are still several steps to getting temporary power on your construction site. This process can take anywhere from 1-8 months depending on the local utility company and municipality or permitting authority, so make sure you start the process early on.
In this guide, we'll go over the entire process from choosing the right power company to work with to the entire step-by-step process to getting temporary power on your construction site.
Content overview:
Choosing the Right Temporary Power Company
Before work can begin on your construction site, you'll need temporary power. And to get that power, you'll need to work with a company that can determine the power solutions you need. Generators are an obvious option for temporary power but almost always a more expensive option than a system that utilizes the power from the local utility.
You have a few variables to consider:
How much power do you need in both Volts and Amps?

How long will you need temporary power?

How many different locations around the project will you want to be able to "plug in"?

How quickly can they get you temporary power?

Will they provide reliable, consistent power?

Will they understand your unique, temporary power needs?

How quickly do they respond if you lose power?
Related: How to Select the Best Generator for Your Construction Power
Our best advice is to get quotes from several companies. To ensure you're choosing the right company, be sure to vet them properly and ask the right questions.

By the way, we offer comprehensive temporary power services in California, Arizona, Nevada, and Texas. Looking for a quick quote? Just fill out this form.
Step-by-Step Guide to Temporary Power for your construction site
Getting temporary power to your construction site is an involved process. Once you vet different power companies and approve a quote, the temporary power poles need to be installed and there are permits and inspections that need to take place. In order to get power to your site quickly, be prepared for the following steps to occur.
Related: Temporary Power for Construction Sites – Success Criteria
Temporary Power Process (Table of Contents)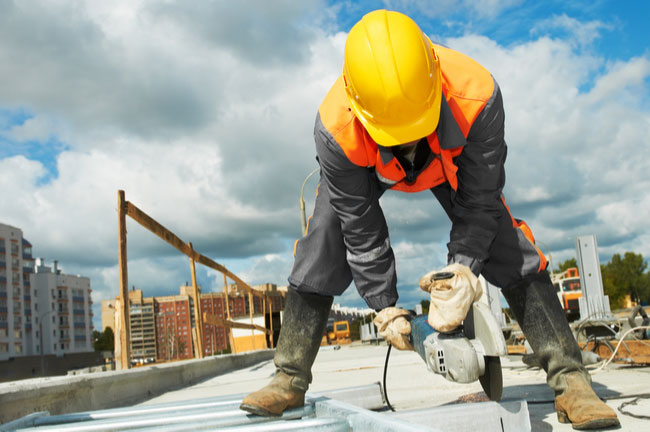 1. Initial Contact with Temporary Power Company
The first step is to contact different temporary power companies that you're considering. Be prepared to give them all the information they'll need to answer your questions.
During this call, they will ask you a few things. Have answers ready to these questions:
How much power do you need?

When do you need power?

Do you have architectural drawings or an overview layout of the project?

When can we schedule a site visit?

This is also a good time to ask them any questions you might have:

How much power do I need?

How quickly can I get power?

How quickly do you respond if power cuts out?

Related: Making the Right Call to Get Temporary Power to Your Construction Site
2. Site Visit/Design Layout
After your initial contact, you should have scheduled a site visit with a sales representative from the temporary power company.

During this visit, the temporary power company will find out:

What you are building

If you will have any trailers and what size

If there's any special equipment like tower cranes, man-lifts, dewatering pumps, and/or other 480 volt power needs

The duration of the job

What utility sources are available

The location of the source

Where power is needed around the job site
Your sales representative will then design the layout of the job. There are several different types of setups that they can do so that they will map or plot plan your construction site with your input. While they put the layout together, safety is a large part of the equation.
3. Quote
Once the company has designed the layout of your job, they will produce a proposal and quote for you.

This should include:
Approved layout and design map

List of equipment needed

Exclusions such as backhoe for hard-dig, spoils removal, engineered drawings, etc.

Price

Now that you have this proposal, you can consider the different quotes you received and approve the one you like. Then your temporary power company can get started with the process of installing the temporary power system.
4. Verification of Site Layout
Now that you've approved the proposal, the temporary power company will do a second site visit to go through and verify the layout to make sure nothing has changed at the site and that all the equipment can be installed in the locations in the design.
The temporary power company should take care of everything from permits to scheduling all required activities. The power company should handle:
System planning and budgeting

System design

System coordination

Inspections

City permit processing

Utility fees management

Utility source verification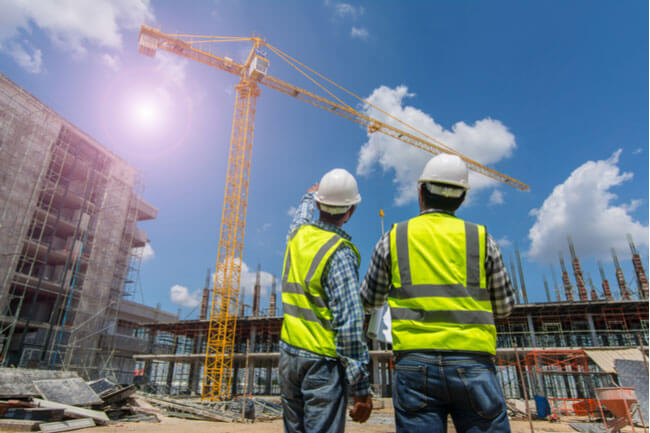 5. Power Installation
Now the fun begins. The prep work is done, and your temporary power system will be installed per the layout by the agreed-upon date.
How to install a power pole?
Power pole installation is a very important process to getting temporary power solutions to your construction site. In order to install these temporary poles, guidelines are followed to help erect the pole and position it over anchor bolts and set them leveling washers that will secure them. If these poles are not installed adequately, it can make temporary power generation risky and unsafe, which is why it is not recommended that you make your own power pole.
How does a power pole work?
Temp power poles are self-contained, distinct services that are erected with an outside weather-resistant meter temporary service panel. Once the temporary electric service pole is securely installed, the temporary electrical panels can be secured to poles. These electrical panels have GFCI protection for all circuits, either overhead or underground.
6. Municipality Inspection & Utility Connections
Even though your temporary power is installed, there's still more to do. The city, county, or other permitting authority needs to inspect the layout, equipment, and connections and ensure that everything is up to code.
Once the system passes inspection, the utility company will be notified. The utility company will then schedule to install the glass on the meter and make the final connections between their transformer and the meter.
7. Energized System Maintenance & Final Pick-Up
During the course of construction, a lot can happen. The layout can change, equipment may get damaged on site, theft or vandalism may occur, additional equipment may be needed, etc.
The temporary power company should make routine visits to the job site to ensure everything is running as it should and keep the build plan on schedule.
At some point when the project is nearing completion, the temporary power company is notified to come out to remove the system.
How We Can Help
Power Plus has been providing temporary power solutions for the construction industry for over 35 years. We've worked on residential housing projects, commercial & retail developments, civil engineering projects as well as public works projects. From start to finish, we have temporary power solutions for all your needs.
Overhead Solutions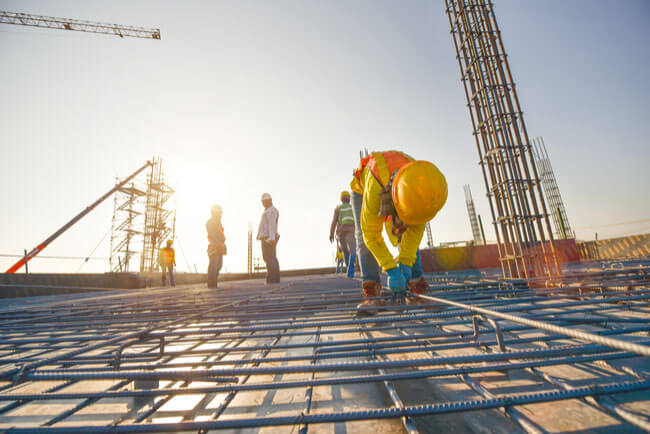 Most construction sites end up using overhead distribution. It is the most cost-efficient solution. Our team will use our experience and resources to get you temporary power while working within your budget and time frame.

Underground Solutions
If you need underground solutions, our in-house design team can provide the power solution you need while our trenching, conduit and wire-pulling crews can get you connected quickly.

High Voltage/Extended Distance Solutions
If your utility source isn't close by, don't worry. Our team can deliver 4,160 volt, 12,000 volt, and 33,000 volt systems from several miles away if needed, bringing utility-grade power at a low cost.
Ground Cord Solutions
From 400-amp caged load centers and spider boxes to remote generator connections, Power Plus has the right solution to bring you power when you need it, where you need it.
Switch Gear 400amp-4000amp
Thanks to the large amount of electrical equipment inventory in our temporary power facilities, we can supply equipment such as meter cabinets, switchgear, transformers, or other electrical equipment. You can purchase or rent these items from Power Plus, or we can install and remove it for you.
Budget Bids
Our team of experienced estimators can review plans, evaluate power requirements, locate available power sources, and produce a layout design to give you a realistic quote for your temporary power.
Permits & Fees
Obtaining permits and paying utility connection fees can be a pain. We can do that for you, taking that burden out of your hands. Our team has a system in place to best acquire the necessary permits for your onsite temporary power. Let our experience and relationships help accelerate the process and get you connected as soon and as professionally as possible.
Overall, getting temporary construction site power is a process and you need the right power experts to guide you. Specializing in generator rental, Power Plus can provide the right power supply for you.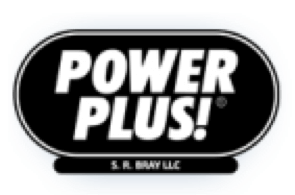 Have a question or comment for Power Plus? Do you need temporary power for your construction site or do you need generator installation for any other purpose? We'd love to hear from you!



Contact Power Plus @ (800) 863-2525 | sales@powerplus.com