How to Avoid Common Industrial Maintenance Mistakes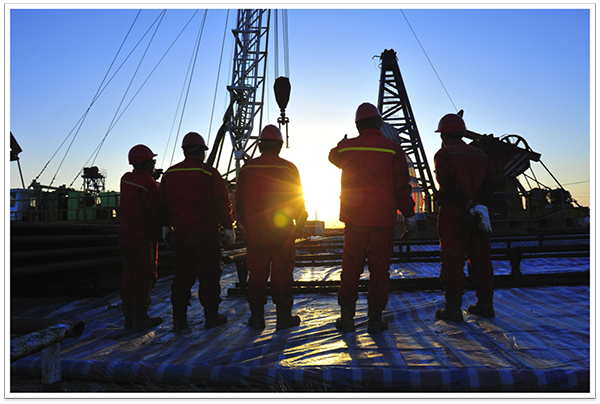 Equipment is generally identified as being either Commercial or Residential. Commercial equipment is much more technical and diverse. Commercial equipment should be maintained and repaired on a regular basis.

Any failure to maintain this equipment can result in accidents or injuries to workers, and down time causing unforeseen significant expense.

Avoid these:

Reactionary
Be proactive, not reactive and inspect, inspect, inspect. This is a major problem with maintenance programs. It should be a priority, yet oftentimes it takes a backseat to just doing business. Routine inspections are a necessity. Records should be maintained and initialed by the inspecting person. Accountability is critical.

When mechanical breakdowns occur they can cause serious impacts to the company due to equipment downtime and will potentially cause serious harm or injury to the company's employees. In addition, costly repairs can seriously impact the company. These situations can be avoided by considering the following for implementation at your company:
• The development of a detailed maintenance plan and schedule.
• Establishing a training program for employees for reporting maintenance issues.
• Developing a realistic maintenance budget to address problem areas.
• Enlisting the services of a reputable firm such as Power Plus to assist with the generator maintenance program.

Minimal Training
Key to the development of a comprehensive maintenance program is the specialization of those individuals that you will seek out for assistance. You wouldn't hire a painter to unplug a drain, and you should aim to contract with a vendor who has a proven track record in equipment maintenance.

On-site employees can be utilized for some maintenance, but for the overall repair and major types of maintenance activities you should rely on your maintenance contractor. When your employees tread into unknown waters with expensive equipment, the result could be injury to them, and additional repairs required for your equipment.
Your checklist for your maintenance contractor for your company should include:
• Knowledge that is industry specific to your needs
• Understanding of impacts of downtime and cost effectiveness
• Enhanced safety and quality control attributes
• A demeanor that exhibits control and calmness during an emergency
• Proven track record within the industry
Lack of Communication
Your maintenance contractor should be able to provide you with a person who is specifically assigned to your facility. Communication with the correct person saves time and money and reduces equipment down time. This person should have an intimate knowledge of your equipment, and the maintenance requirements for each piece of equipment you have. Having to go through a chain of people impacts efficiency and can also hinder the correct message from getting through.
Maintenance providers such as Power Plus are not only reputable, but place a priority on customer service, effective communication, and positive results.
Qualities that are key in locating the most suited maintenance provider include:

• That one stop contact within the organization to assist you
• Communication skills that enhance the ability to get the job done
• Openness to feedback and better utilization of assets ideas

Below Standard Organizations
Search for an organization that has demonstrated interest in maintaining a long-term relationship with your facility. Do they go the extra mile in getting to know your actual maintenance requirements? Are they willing to create an atmosphere that is conducive to a good working relationship with you? Do they trust their employees to represent the overalls goals and objectives of your organization? Do they have long-term dedicated employees?
These are all indicative of a healthy organization.

Companies you probably don't want a relationship with sometimes come in with cheaper estimates to just get your contract, then the honeymoon's over. To avoid this scenario search out companies who;
• Demonstrate diligence and professionalism
• Desire a working relationship that will be long term
• Can demonstrate that their employees are sufficiently trained in providing maintenance for your facility's equipment

When we are sick and need a specialist, we look for the person who has the proven track record with the experience required to be effective. References are critical as well as an attitude that exemplifies a willingness to provide excellent customer service. With proper planning and research, you can find that service provider who will best meet your needs.
Power Plus! is a leading provider of reliable non-radioactive power generators across the United States and Canada.

Have a question or comment for Power Plus!? We'd love to hear from you!
Please provide your contact information and we'll get back to you as soon as we can.

Contact Power Plus @ (800) 863-2525 | sales@powerplus.com