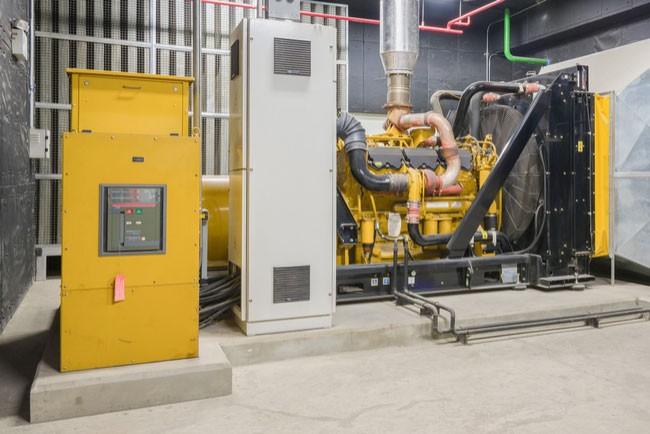 Best Maintenance Tips for Your Businesses Backup Generator
You have a backup generator for your business and your automatic transfer switch is all set up in case of a power outage. But you can't just forget about it now. You have to actively maintain your generator, so it works correctly anytime you need emergency power. What's the point in having a backup generator and automatic transfer switch if it doesn't work, right? Right.

Overall, in order to maintain your backup generator, you need to do several things. But luckily, most of these can be done at the same time. When you go to service your generator, use this as a checklist:
Check your oil
Maintain air/oil filter
Use correct oil
Change spark plug
Sounds simple enough, but unless you're a power pro, you probably still have questions.
How often do you change the oil on a backup generator?
Just like you change your car's oil, you need to change the oil in your backup generator regularly. Exactly how often depends on the manufacturer, how often it's used, and the work environment it's in.
If you're on a job site, you may need to change the oil more often, as there can be pollution or dust buildup. And of course, you need to use the correct oil. Just like with cars, certain generators require different oil. You can either ask the manufacturer or read the manual.
Related: What are Portable Diesel Generators and What do They Do?
How many hours should a backup generator run before service?
Some manufacturers have different recommendations, but a good rule of thumb is to change the oil after it runs for 25-50 hours the first time. Then, after that you can change it every 60-100 running hours. But make sure you let the backup generator cool before you do that.
How do I maintain the air/oil filter of my backup generator?
Every time you do an oil change, you should replace the air/oil filter. This should happen around every 60-100 hours of use.
How often should I change the spark plugs in my backup generator?
When you're replacing the air filter, replace your spark plugs as well. Again, this should happen after every 60-100 hours of use. Having a spark plug work too hard can result in damage to your engine. A new spark plug will help the engine run better and last longer.
Overall, if you plan to do this maintenance yourself, most of these happen at around the same time. Just remember to do all of them when you're doing your service.
If you hire a maintenance company, they will be able to do much more. They'll do a visual inspection, check the battery, adjust the engine speed, check the intake and exhaust for obstructions, etc. If you get it serviced by a company, make sure to get a list of the work performed. Most companies you work with will want to know how your generator has been maintained and how often.
As a business owner, hiring a generator service and maintenance company like Power Plus to take care of this for you is the simplest way to go. It frees you up to focus on running your business, and you can rest assured that your generator will be ready in case of an emergency.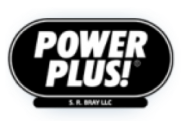 Power Plus! is a leading provider of reliable non-radioactive power generators across the United States and Canada.

Have a question or comment for Power Plus? We'd love to hear from you!

Please provide your contact information and we'll get back to you as soon as we can.

Contact Power Plus | (800) 863-2525 | sales@powerplus.com