Why Healthcare Facilities Should Have Generators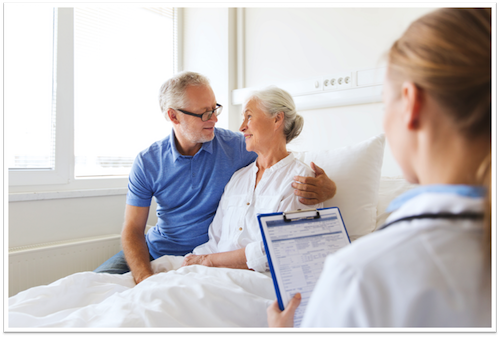 Obviously, the main priority for health care professionals is to keep their patients safe and promote health. What happens if there is a power outage? All measures should be taken to keep patients in the best health. All health care professionals should take the necessary precautions by having a generator to use if necessary. Not only are people's lives at risk but also critical communication is compromised and key data can be lost.

Hurricane Sandy revealed that most healthcare facilities were not well equipped for a disaster. Health and Human Services note in their "Hospital Emergency Preparedness & Response During Superstorm Sandy" report,


"The experiences of hospitals during Superstorm Sandy and the deficiencies cited prior to the storm reveal gaps in emergency planning and execution that might be applicable to hospitals nationwide. Insufficient community wide coordination among affected entities was a common thread through the challenges identified by hospital administrators."
In their report they suggest the Office of the Assistant Secretary for Preparedness and Response (ASPR) increase collaboration between federal, state, and local entities. They also recommend that there are measures put in place by the Centers for Medicare & Medicaid Services (CMS) to ensure flexibility to reimburse when a disaster hits.

Quick tip: Hospitals require multiple generators to power all the operations that occur.

Out with the Old in with the New
Government regulations are updated as soon as there and new advances in technology. For example, Daniel Barbersek, director of industrial sales, Generac Industrial Power states,
"As EPA emissions requirements have evolved since 2006, advanced fuel delivery systems had to be engineered into engines to meet these exhaust requirements. Now technology has worked its way back onto the generator itself."


More technical advances:
• Ability to parallel with other generators
• Monitoring and controlling features
• Low-load operation mitigation
• Better fuel economy
• Duel-fuel generator fuel units

In the future we will see more advances that decrease and eventually eliminate generator emissions.

Disaster preparedness is a necessity for all healthcare facilities. Your generator must being able to support lives within 10 seconds of loss of power. Make sure you have taken all the necessary steps to ensure you are ready for any situation that make occur.



Power Plus! is a leading provider of reliable non-radioactive power generators across the United States and Canada.

Have a question or comment for Power Plus!? We'd love to hear from you!
Please provide your contact information and we'll get back to you as soon as we can.

Contact Power Plus @ (800) 863-2525 | sales@powerplus.com