A study in resilience - keep the lights on in church with Power Plus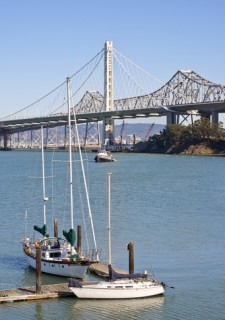 How to keep the lights on in community centers and church? Power Plus provides an easy and effective solution, that is a powerful contingency in the face of possible disaster. This is a true study in resilience, as the following story shows.

Many assume that San Francisco will get hit hard by an earthquake one of these days. Community leaders such as G.L. Hodge, however, are not afraid. Hodge, who managed retail stores in Fremont during the '89 earthquake and in Compton during the Rodney King Riots, has had much experience with emergency situations. Now retired from retail, he's putting what he learned into his new job as an administrator at the Providence Baptist church, a community hub in Bayview.
There he runs what he calls a 24-hour church, operating a food-bank, after-school programs, and also acting as a homeless shelter. On top of those services, he also provides disaster prep training for congregation, as well as free CPR training for the church staff and public. The church, which is able to withstand a magnitude 8.0 earthquake, is expected to be even more of a community hub if one hits. The church has partnered with the Red Cross and the local electric utility to prepare a cache of emergency supplies, which is stored in the parking garage beneath a senior citizens apartment building adjacent to the church.
People around the world are talking about diligent efforts, such as the one Providence Baptist Church is taking, and the talk centers around resilience.
That word means different things to many people. Some see it has preparing for "The Big One", while others see it in the context of being prepared, as California has been suffering through a prolonged droughts.
The Bay Area is one of 33 global cities selected for the Rockefeller's Foundation's 100 Resilient Cities Centennial Challenge, which provides financial assistance and resources to enable selected cities to develop a resilience plan. There has been progress made, but regional experts say that policymakers must develop a common language about what resilience means.




Power Plus! is a leading provider of reliable non-radioactive power generators across the United States and Canada.

Keep the lights on in church with Power Plus. Have a question or comment for us? We'd love to hear from you!
Please provide your contact information and we'll get back to you as soon as we can.

Contact Power Plus @ (800) 863-2525 | sales@powerplus.com