Superdome's Emergency Power System to Get a Check Up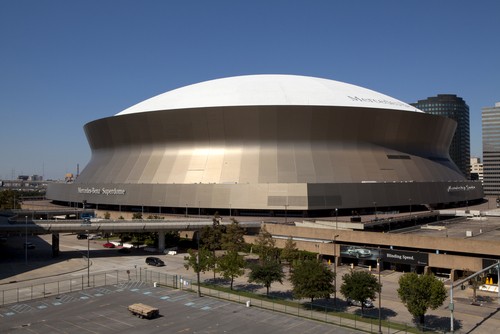 Remember the 34-minute power outage during this year's Super bowl matchup? Yeah, neither can the Louisiana Stadium and Exposition District. An engineering consultant has just been authorized to give the Superdome's emergency electrical system a look.
Following the meeting, SMG Senior Vice President Doug Thornton commented, "This analysis we are doing was probably prompted by the power outage because when we were operating in that 34-minute window there were certain systems we recognized are not on the emergency generator that could be or should be to help us if there were, God forbid, another occurrence like this."

Breaker panels are being scoped and electrical power generators are getting checked up, down and inside out.

Thornton adds, "We are moving as quickly as we can," Thornton said. "It will take some time to do the work. It will take the three to four weeks to replace the feeder cable but in the meantime they can operate with the generator and that shouldn't cause any problem at all."

See how vital temporary power generators are? How have you been affected by a blackout? Share with us below.

Power Plus! is a leading provider of reliable non-radioactive power generators across the United States and Canada.

Have a question or comment for Power Plus!? We'd love to hear from you!
Please provide your contact information and we'll get back to you as soon as we can.

Contact Power Plus @ (800) 863-2525 | sales@powerplus.com