Replacement or New Generator Installations for construction sites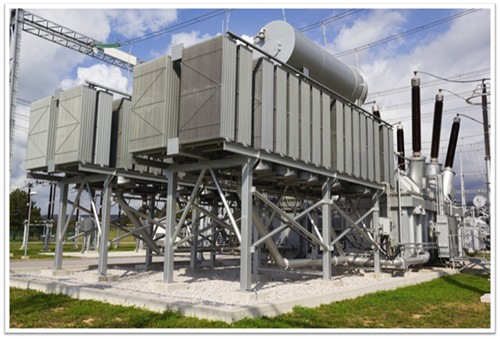 The process of generator installation or replacement can either be a complicated, frustrating and costly endeavor or one that goes smoothly, happens on time and within budget. On a construction site time is money so ensuring your generator installation goes smoothly can be the difference between remaining on budget or going into the red.
As with many things, the key to success is proper preparation and development of a solid plan. It is this preparation that paves the way for a competitively bid, successful installation and one that minimizes unexpected costs from rearing their ugly head.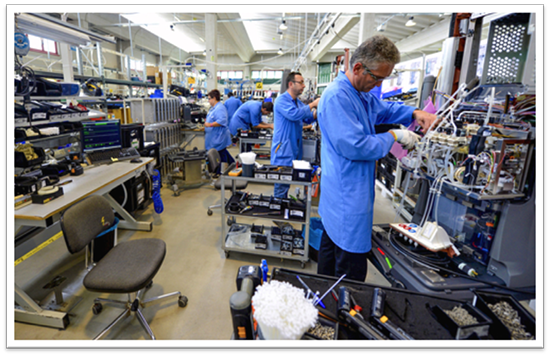 Basic Steps of the Generator Installation and/or Replacement Process
Identify Basic Scope of Work, Select Architect/Engineer and Perform Site Walk
The first step is to get the basic scope of work outlined and communicated to an engineering firm capable of doing the designs that will include, electrical, structural, architectural, civil, and possibly others.
Engineers should site walk with customers to determine such things as: generator location, fuel source location, electrical room location, any electrical upgrades that may be needed or that are being done as part of the project, identifying other pertinent issues, and more.
Load Study
It's pretty obvious that the key pieces of equipment are the generator and ATS. But what size do you need? If you just determine the size of your generator to the size of your electrical panel, you are likely over-sizing (and thus overpaying) for your generator and ATS.
A 30 day load study on the circuits you want backed up is the best way to determine your load requirements. Further, many engineers won't even do the design work without this vital information. And, without an engineered design package that includes a load study, many cities will not issue the necessary permits to complete your project.
If you plan to back up the entire building, your electrical utility company can provide a month by month summary of the kW usage with peak kW used at any one time during each month. This information should allow the engineer to properly size the generator. However, this may or may not be acceptable to the city planning department and they may or may not issue permits without a full load study. Since this varies by city check with your local permit office for more specific information.
Engineering/Design Drawings
The next step is to have the architectural and engineering designs done for the install.
Since there are dramatic differences in the code requirements imposed by the local cities and fire departments that can mean a cost difference of tens of thousands of dollars. Some of these are emissions limitations, fuel containment, shading or structural enclosures, civil improvements, sizing limitations or requirements, zoning issues, etc.
Consider using an engineering design firm familiar with the local codes helps to reduce the overall cost of the project by expediting the permitting process, reducing change orders for items missed, reducing time delays due to inspection failures, etc. And, having engineered plans allows you to put out a comprehensive bid package to potential installers.
Request For Quotes / Bid Package Submittals
With a completed set of plans, you can now put your project out for bid. Most electrical contractors and some general contractors are capable of performing this work and/or "project managing" the job and any necessary sub-contractors.
You may want to consider bidding out the generator and ATS separately from the installation portion of the project.
Companies like Power Plus are affiliated with several generator manufacturers and can procure equipment at competitive prices, anywhere in the country.
Installation contractors may or may not have these relationships, nor the buying power and would be sourcing the equipment from a local "dealer" such as Power Plus. This adds another layer of margin to their quote amount costing you more in the end.
Power Plus is currently working on expanding its engineering and contractor relationships to be able to "turnkey" these projects in more regions of the U.S. In order to best minimize time delays, your request for quotes should be completed with bids coming in while the project is in plan check mode with the City and Air Resources Boards, If the City or Air Resources Board requires modifications or changes to the plans, it could mean change orders from the contractor.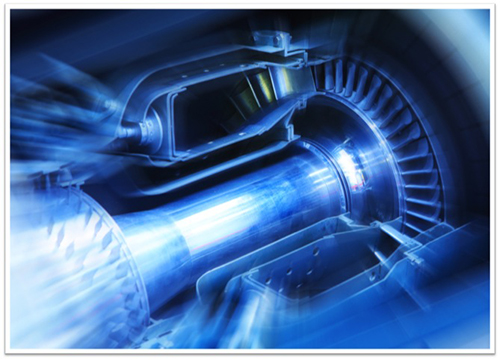 Installation
Once a contractor has been selected, they will apply for and secure the necessary permits and complete the install.
Typical "Start to Finish" Time frames
Define scope of work and site walk with engineer - 1 week

Load study with report - 5 weeks

Designs/plans completed - 6-8 weeks

Request for quotes / selection of contractor - (concurrent with #5,6)

Municipality/Fire Department plan check & approval - 3-4+ weeks (avg)

Air Quality District Approval (if required, follows city approval) - 6-8 weeks

Order generator and ATS - 8-12 weeks

Installation, start-up commissioning, final municipal sign off - 3-4 weeks

Power Plus! is a leading provider of reliable non-radioactive power generators across the United States and Canada.

Have a question or comment for Power Plus!? We'd love to hear from you!
Please provide your contact information and we'll get back to you as soon as we can.

Contact Power Plus @ (800) 863-2525 | sales@powerplus.com