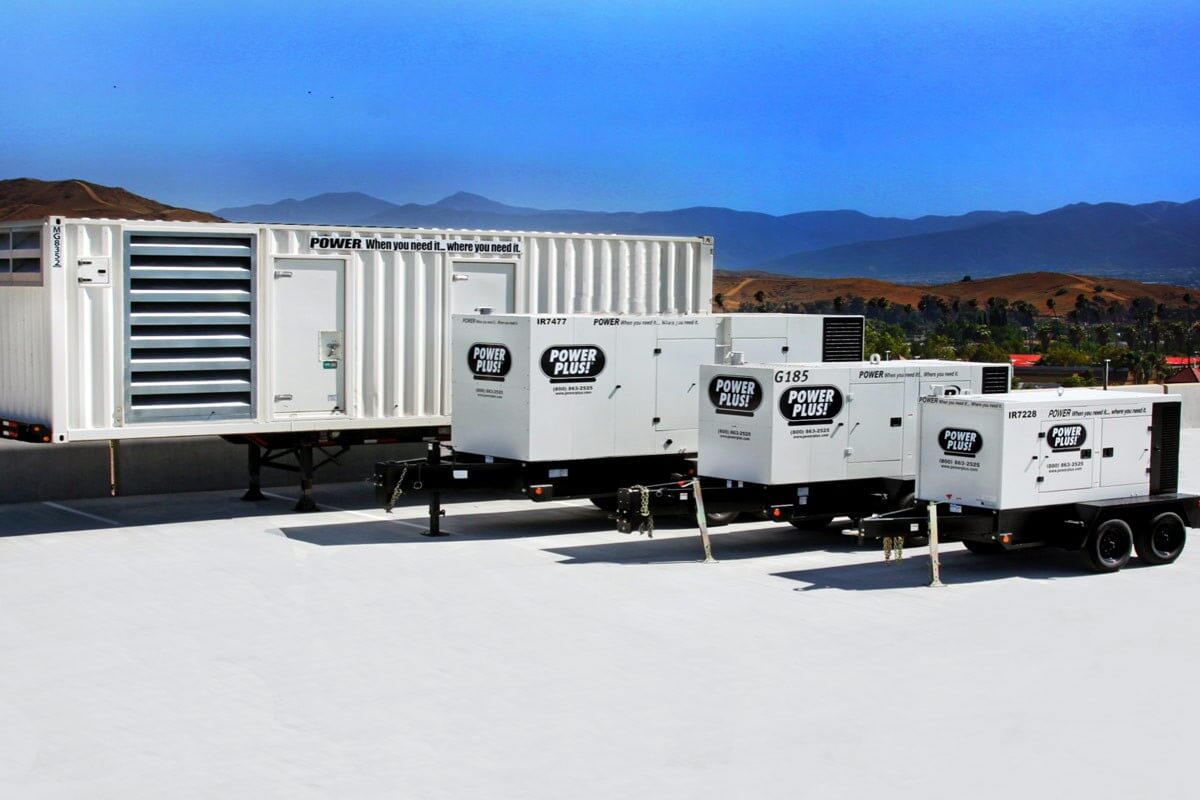 Why Your Industrial Generator Needs Professional Maintenance and Repair
Regular generator maintenance and industrial generator repair for critical power applications has become somewhat basic and routine for most critical power consumers. Unfortunately, some construction sites and businesses place less emphasis on the professional service aspect of industrial generator maintenance and more on the cheapest price.

In fact, many contractors today naively – some may say blindly – trust their "low bid" industrial generator service providers to keep their backup generators in prime condition and ready to run at a moment's notice. The fact of the matter is when disaster strikes and circumstances beyond anyone's control results in a power outage, your backup generator needs to start and be ready to run for an undetermined amount of time.
Industrial Generator Maintenance Questions
The critical need for power always comes at a time that simply cannot be predicted. Proactive programs designed to improve the "state of readiness" for your emergency generator will greatly improve the reliability of your backup system. So how do you know that's the kind of protection and service your contracted industrial generator maintenance company provides?

If you don't know or you find your current provider lacking, how do you choose who you will entrust with the responsibility to proactively maintain, repair and service your backup generator? Additionally, how do you determine what industrial generator repair is necessary to ensure the most reliable emergency power possible? Are all industrial generator service and maintenance companies the same? Is a national generator maintenance company better than a local service provider?
Starting Point
When it comes to quality repair and maintenance, every situation is different and not every customer will require the exact same services from their provider. Here is a simple guide to a few critical components when choosing an industrial generator maintenance company that's right for you. We must first look at the quality of the technicians, the individuals who will be performing the work. Ask to see their qualifications and resume of experience. Next, look at the generator maintenance company who employs, supports, and directs the technician.

Are they a local "mom and pop" who may have response limitations or a national generator service provider capable of drawing resources from other regions? Are they an OEM (original equipment manufacturer), whose expertise is limited to one manufacturer or an ISP (independent service provider) capable of servicing multiple manufacturers?

Additionally, look at the products available from those generator service companies such as: rental generators, fuel monitoring, load bank testing, engine rebuilding, DR (disaster response) capabilities, fuel polishing and megger testing. Also, ask if they have the expertise and capabilities to deal with local and State permits for new equipment installations.
Recommendations
Prepare ahead of time. Review your current plan and look for ways to improve the reliability of your emergency power system. Solicit quotes now from qualified professional providers.

Invest proactively to protect your construction site and business by choosing the right technician and also choosing the right industrial generator maintenance company. Commit to yourself and to those who depend on you, to make good business decisions and to never underestimate the importance of professional generator maintenance and repair.
Power Plus! is a leading provider of reliable non-radioactive power generators across the United States and Canada.
Have a question or comment for Power Plus!? We'd love to hear from you!
Please provide your contact information and we'll get back to you as soon as we can.

Contact Power Plus @ (800) 863-2525 | sales@powerplus.com