Preparing Your Business for Natural Disasters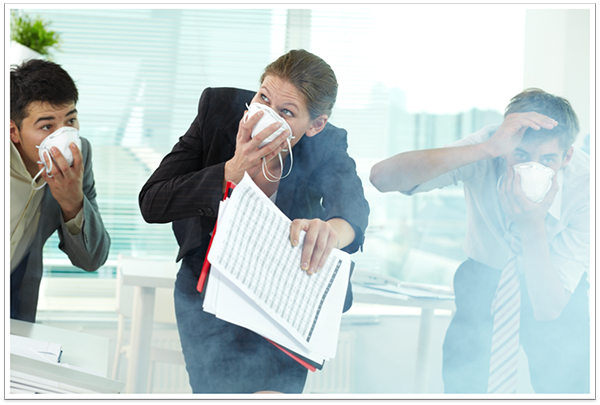 Over the past few years, there have been many natural disasters in the US. Both residential and business areas have been severely affected by many types of natural disasters, from hurricanes to tornadoes, wildfires, floods and more.
After these disasters strike, one of the biggest concerns for everyone involved is getting back into the normal swing of things as soon as possible. In order to do that, it's essential to be prepared before a disaster hits and causes property damage and loss of business and income.
Seasonal Challenges
Searing heat, extreme cold and violent storms are all part of the seasonal challenges faced by businesses and residences. Being properly prepared for natural disasters means taking all of these seasonal changes into account and planning ahead to keep your business safe. Making preparations (like investing in a good generator) can make all the difference when you have to deal with the problems caused by storms, heatwaves and freezing temperatures.

Because of the wide range of problems that can cause outages in industrial power systems, it's especially important to make sure you have access to a generator and emergency supplies. Without power, it can be nearly impossible to get your business open again.

Preparing for industrial power systems to have outages is one of the most important ways you can safeguard your business from excessive losses following a natural disaster, regardless of the season.
Community Responsibilities
While there is understandably a lot of focus on residential property damages and losses, it is just as important (and perhaps more so) for your business to get back up and running as quickly as possible following such incidents. Especially if your business provides essential services, it's important to be available to help the community recover.
Disaster Readiness
Insurance and a disaster readiness plan, along with access to the latest preparedness information, are essential parts of keeping your business ready for natural disasters. Keeping the possible outcomes of natural disasters foremost in your mind will help you make the right decisions to keep your business as safe as possible.
Your insurance policy will be a big component of keeping your business safe. It should cover any expensive equipment, your physical business property and important company information and documents. Look carefully at your insurance policy to determine whether or not it covers natural disaster like storms, floods and fire. Your policy should be custom-tailored to fit your business needs.
A comprehensive disaster readiness plan should include a wide range of solutions for various scenarios. Be prepared for problems with industrial power systems by either buying or renting a good generator (Power Plus is an excellent option for your generator needs); your plan should include preparations for your office, including forwarding the phones to a reliable backup number and making sure all of the electronics in the office are unplugged.
Staying up to date on your emergency preparations is an essential part of keeping your business disaster-ready. Make sure your insurance coverage's keep pace with your business growth, and keep disaster supplies fresh and ready for use. If you have invested in (or plan to rent) a generator, ensure you have enough gas to power it for several days.
Preparing for the Future
For a business owner, being prepared for the future means being prepared for the bad things, as well as the good. Natural disasters are no fun, and they can result in enormous losses.

Protecting your business, your employees and your income from the effects of natural disaster is an important part of preparing for the future of your business.


Power Plus! is a leading provider of reliable non-radioactive power generators across the United States and Canada.

Have a question or comment for Power Plus!? We'd love to hear from you!
Please provide your contact information and we'll get back to you as soon as we can.

Contact Power Plus @ (800) 863-2525 | sales@powerplus.com