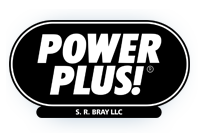 General Information: (800) 863-2525

Emergency Contact:

(888) 970-0007
Email: contactus@powerplus.com
Power. When You Need It, Where You Need It.
Power Your Cell Phone Just by Walking Around

Talk about innovative backup energy. Ampy, a system that will store battery power by converting our physical movements into energy and then using it for charging items with motion power, is the latest and the greatest.

The technology issimple, and involves the body's unlimited supply of energy to substitute for plug-in power.

Many of today's items such as the smartphone, laptop, and others rely on a battery to function. Once the battery power is gone, a plug-in is required to charge the battery and furnace power to the item.

The Ampy system requires no plugs or power; just your everyday movement. For example, 10,000 steps will provide 3 hours of phone life. Joggers and bikers can produce up to 9 hours of power.

Designed to be kept in your pocket, purse, worn on your arm or attached to your leg, the Ampy is user-friendly. Even your dog can wear the appliance for supplying your cell phone with power.

The cost starts at about $85, and goes to $105 which includes the accessory package. It has already met its $100,00 goal on Kickstarter, and has 26 days remaining. Prototypes are being studied. It weighs less than 5 ounces.

It's makers say that the key to this innovative project is that it contains proprietary inductors that transform kinetic energy into usable power.

A novel idea that they hope will catch on. Staying fit and providing power at the same time.

Power Plus! is a leading provider of reliable non-radioactive power generators across the United States and Canada.

Have a question or comment for Power Plus!? We'd love to hear from you!
Please provide your contact information and we'll get back to you as soon as we can.

Contact Power Plus @ (800) 863-2525 | sales@powerplus.com