Generator Safety Tips Through Winter Construction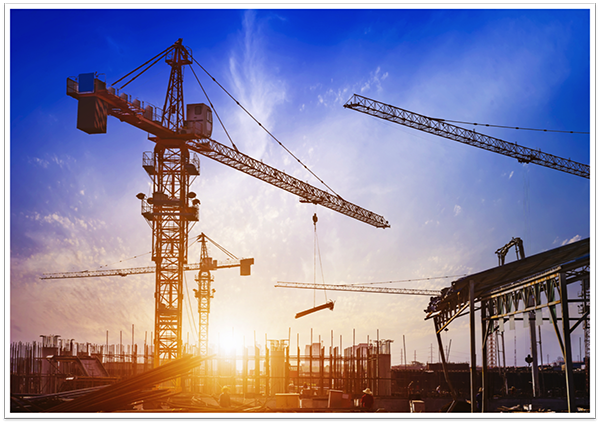 Construction crews in severe winter states, on a schedule of completion, are frequently faced with power outages caused by storms, and other nature related impacts. Construction managers are responsible for seeing the job gets done on time, and this frequently results in the need of a generator.

While convenient and time saving for these crews, an outside power generator must be used properly following safety guidelines. Any improper use can result in electric shock or carbon monoxide poisoning.

Three tips can help you use your generator safely on a construction site.


Location Safety
The ideal location for a generator is outdoors, covered but not enclosed, on a pad that is elevated from the ground. This will provide for ventilation for the exhaust. Fumes from generator exhaust contain carbon monoxide and are poisonous for people. Also, generators should be located at least 20 feet from doors, vents and windows that lead into structures.


Shock Hazard Prevention
If you find yourself in a power outage, you may need to connect electrical cords to your generator to reinstate the power. Keep the generator and all cords away from moist areas, pools of water, or snow on the ground. These can cause electrocution.

You may need to make appropriate adjustments to your generator during rainy conditions. Be sure it is in a dry covered place, has proper ventilation, and out of any potential of water pooling. Elevating the generator on a base can help keep it out of pools of water that may form during a rain storm.

Keep the generator off when plugging in cables or extension cords. Never attempt to connect a cord when the unit is running.

Your owner's manual is an essential resource to assure the unit is properly engaged, and grounded. It can also provide you with additional information on avoiding electrocution and carbon monoxide poisoning.

Using an inlet box and a transfer switch can alleviate the use of extension cords, making the set up even more safe. This would allow for circuits through a power cable that connects the generator to an inlet box. Use of a transfer switch and inlet box would provide for running a heating device to isolate the electrical system, reducing risk of shock.


Carbon Monoxide Alarm Installation
An integral part of maintaining safety within construction projects using a generator is the reliance on a current up-to-date carbon monoxide detector. This will assure that workers are protected from any type of carbon monoxide on the work site.

Exhaust from a generator is deadly and should be treated accordingly. Windows and doors may not be able to ventilate the generator quickly enough, causing hazards to the employees, and local residents around the construction site.

The generator should be kept isolated and away from neighboring residents, if the site is in a residential neighborhood.

On-site managers along with workers should be aware for signs of carbon monoxide poisoning. These signs include:
1. Dizziness
2. Fatigue
3. Headaches
4. Nausea
5. Shortness of breath

If any of these signs are present, turn off the generator, call for medical assistance and make sure the victim is in an area receiving fresh air.

A generator can keep a work-site in business. It can provide crucial power for many uses. The era where bad weather halted business is over with the advent of the generator. Being prepared for a generator's use by knowing all of the necessary safeguards is extremely important.


Power Plus! is a leading provider of reliable non-radioactive power generators across the United States and Canada.

Have a question or comment for Power Plus!? We'd love to hear from you!
Please provide your contact information and we'll get back to you as soon as we can.

Contact Power Plus @ (800) 863-2525 | sales@powerplus.com