Four Alternative Heating Methods for Your Business (Hint: Use a Portable Generator!)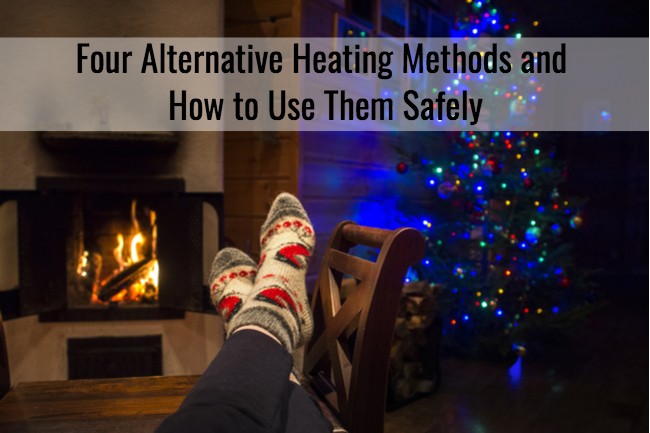 If there's some kind of emergency or disaster, it can often leave your small business stranded without heat. If your employees are still working, you'll need a way to make sure they don't freeze (especially in colder climates).
1. Portable Generators
First and foremost, using a portable generator is essential, so you can keep the lights on and computers running even when the power goes out. And of course, it will help you retain heat in your building and keep your employees more comfortable as they work. But make sure you use it safely and follow the manufacturer's instructions.
2. Space Heater
If a cold blast hits and certain offices in your building tend to get colder than others, try using a space heater. Make sure that any space heater you buy has been evaluated by a recognized laboratory. Never plug your space heater into an extension cord or power strip, and always unplug it when it's not in use. Remember that space heaters need at least three feet space in all directions, so don't place any items too close to it.
3. Thick Clothing and Blankets
If there's a power outage, but there's still work that can be done, you need to make sure your employees are warm and safe. Consider keeping emergency jackets and blankets on hand if you live in a colder climate.
4. USB-powered Fingerless Gloves and Hand Warmers
That's right! Did you know you can now get fingerless gloves that you just plug into your computer and keep your hands warm? Your fingers are free to keep right on typing! If your employees work outside in the cold, consider providing them with warm gloves and hand warmers to get them through those colder months.

Power Plus! is a leading provider of reliable non-radioactive power generators across the United States and Canada.

Have a question or comment for Power Plus!? We'd love to hear from you!
Please provide your contact information and we'll get back to you as soon as we can.

Contact Power Plus @ (800) 863-2525 | sales@powerplus.com