District 1 Multifamily Apartment Building - May 2016 Job of the Month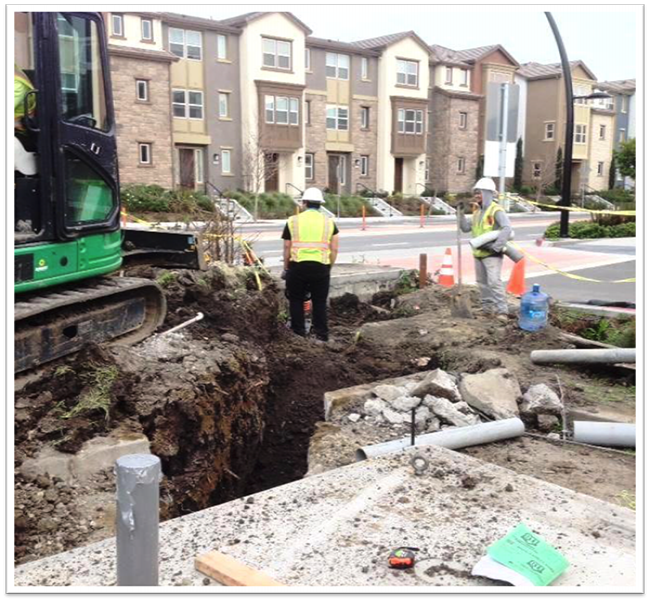 Job: District 1 Multifamily Apartment Building, Milpitas, CA
By: Ray Dominguez

In NorCal, o ne of our biggest and best customers is Helix Electric. They give us all of their temporary power work; they never bid us out. That was the case for this project for a multifamily apartment building in the city of Milpitas, CA. When we perform work for Helix, we do all the temp power work, bringing power to the jobsite, and then they handle all the distribution in and around the project.
This $80k temp power job required an 800a, 208v electrical panel that provided 200a of power for a trailer compound and then the remaining 600a for production power. The source was an underground PG&E Primary Volt 12kv line. We had to dig down to the line and lay 4" conduit so that PG&E could run over to a pre-cast pad we had set for a PG&E 3 phase, 208v temporary transformer. We set our 800a panel next to the PG&E transformer. Given that the actual construction site was 800' away, not counting the further distance within the apartments being built, we had to step the power up to 480v to avoid voltage drop, run it over to the site, and step it back down to 208v using four 75kva temp transformers, each with their own precast pad. Helix took it from there.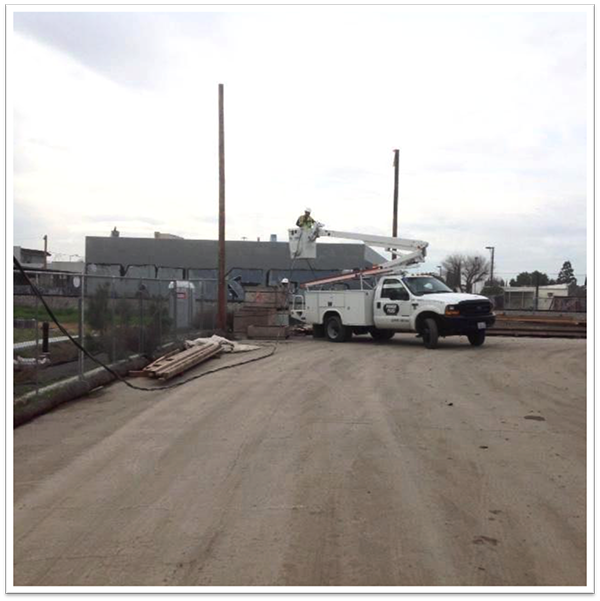 I'm highlighting this job because of all the challenges we faced with the seemingly ever changing temp power permitting process in the city of Milpitas. While we have performed work there before, their permitting process regarding temp power has changed recently. Chano's experience and ability to represent Power Plus worked wonders. Additionally, we had to find a structural engineer and electrical engineer to have plans created for approval by the city. We had to go through plan check like we were installing permanent equipment for the building. It seemed like every day there was a new hoop to jump through. This was certainly a learning process for us, but overall Helix Electric was happy with Power Plus and all the effort it took for us to get this permit.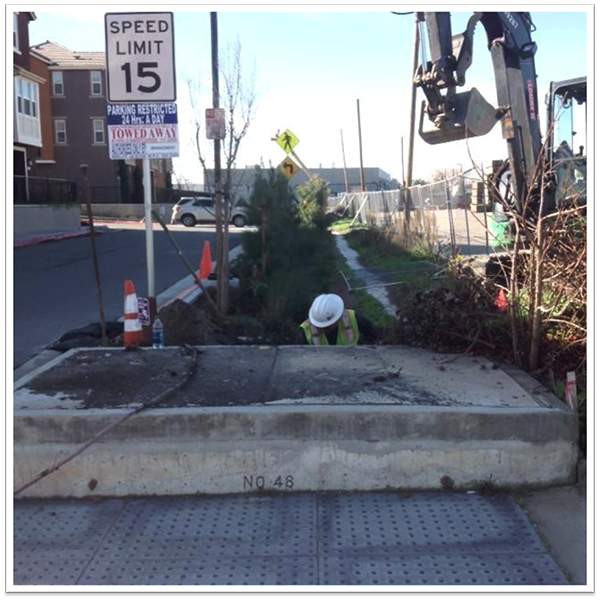 Helix is one of our biggest customers in the Bay Area, and we have a great working relationship with everyone in their Oakland, CA office. I currently have three other projects that I'm working with them that will total up to $300k when done (another one in Milpitas, one in San Francisco, and one in Burlingame). Helix Electric is a great partner that certainly values the competency and professionalism of Power Plus!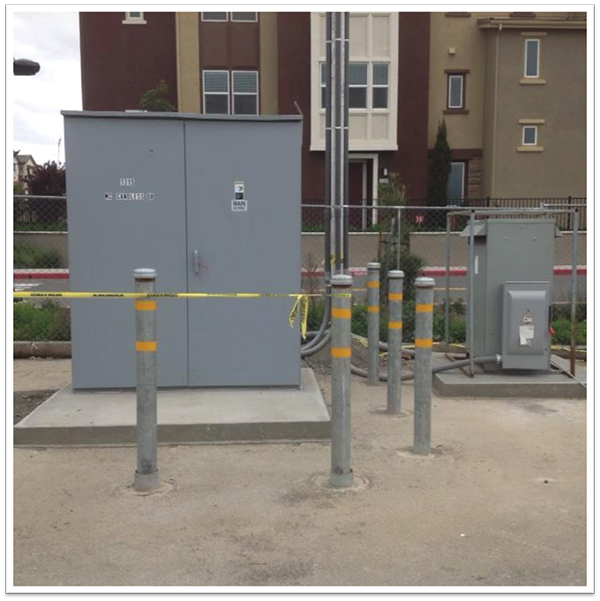 Power Plus! is a leading provider of reliable non-radioactive power generators across the United States and Canada.

Have a question or comment for Power Plus!? We'd love to hear from you!
Please provide your contact information and we'll get back to you as soon as we can.

Contact Power Plus @ (800) 863-2525 | sales@powerplus.com