Businesses Must Be Prepared For Power Outages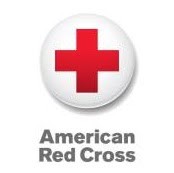 American Red Cross Shows the Need for Backup Generators
According to the American Red Cross, "...as many as 40 percent of small businesses do not reopen after a major disaster like a flood, tornado or earthquake. These shuttered businesses were unprepared for a disaster; they had no plan or backup systems."

All businesses should be prepared for a disaster or power outage, by having a disaster plan in place and also a commercial power generator, to keep the equipment running and the lights on. Whether it's a commercial grade portable power generator or a permanent power generator, businesses need to plan for being affected by a power outage and it will happen sooner or later.

The Impact of a Power Outage

Loss of electricity is far more impacting than most business owner's plan on. If you have a second floor, how will your employees get down to the first floor to safely exit the building? As a business owner, you are responsible for their safety. Flashlights should be easily accessible to all employees, to avoid getting injured walking around a dark building; and to keep them safe until a power generator kicks on.
Keep a battery powered radio or television accessible so you can monitor the news and announcements during a power outage. Once again, these are necessary items that don't necessarily have to be connected to your standby power generator.


Battery operated emergency lighting in all corridors are a wise investment and readily available at building supply stores. Be sure to adhere to local building codes for emergency lighting.

Power Outages and Security Risks

Security risks are another issue during a power outage. People tend to get desperate, and to protect your business; allow a power generator to keep your lights on and your employees safe. Discuss any potential security issues with your local police department in devising your emergency plan.


Keep a phone that has a dedicated phone line available, that doesn't require power.
Always keep your computers and other tech-equipment plugged into surge protectors to prevent any damage if your power goes off, and surges on again. Keep all computer data backed up, and store your back-ups in a safe place. This should be done daily.

Rolling Blackouts

In a case of a rolling blackout, you will have some preparation time. This would be a good time to test the transfer switch on your power generator. To reduce the load to the power generator, have equipment turned off, and then bring it on line individually.


Usually traffic signals are completely out during a power outage, so remind your people to use extreme caution when driving. Pedestrians are sometimes ignored while drivers figure out the pattern of the intersections.
In major crises, plan for the 3-day without help situation. Maintain enough emergency supplies, food, first aid equipment, tools, etc., to adequately care for your employees during this time. Learn more at the Consumer Energy Center.

Power Plus! is a leading provider of reliable non-radioactive power generators across the United States and Canada.

Have a question or comment for Power Plus!? We'd love to hear from you!
Please provide your contact information and we'll get back to you as soon as we can.

Contact Power Plus @ (800) 863-2525 | sales@powerplus.com