A Buyer's Guide for Generators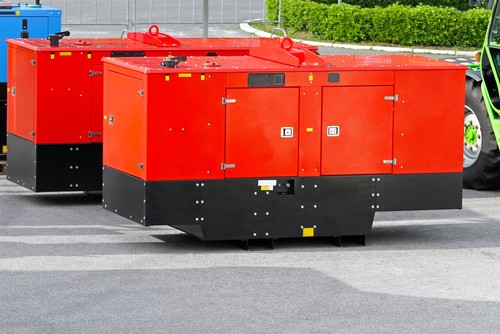 A simple generator will cost you less than $700, but some of the important components will cost you extra.
Most generators are typically sold by wattage, since how much they put out determines not only how many appliances you can run at once, but also how well they will run. Many portable generators offer electric starting, but the battery required for that feature costs $50 extra. Wheels on a portable generator run up to $150 extra.
In order to decide which generator to chose, you need to decide what you really need to power. If you need to power big items, such as an air conditioner or an oven, you'll need a larger generator. Also, no matter the size, you'll also need a transfer switch, which connect a portable generator to your home's circuit box, eliminating the risk and hassle of extension cords.
Make sure whatever generator you buy, you keep it outdoors, away from the house.

There are two different types of generators.

Portable generators are small or mid-sized, and cost anywhere from $400-$1,000. They are adequate or many homes, and are the biggest sellers.
Stationary generators are mounted permanently outside of the house, and are growing in popularity, since they can often power a whole house.
Whichever kind you buy, make sure that it's features help make it easy to use and safe.
Alternative fuel capabilities, wheels, oil guards, fuel gauges, electric starting, inverter technology, and multiple outlets are all good features to have.
To read more visit Consumer Reports.

Power Plus! is a leading provider of reliable non-radioactive power generators across the United States and Canada.

Have a question or comment for Power Plus!? We'd love to hear from you!
Please provide your contact information and we'll get back to you as soon as we can.

Contact Power Plus @ (800) 863-2525 | sales@powerplus.com