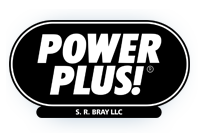 General Information: (800) 863-2525

Emergency Contact:

(888) 970-0007
Email: contactus@powerplus.com
Power. When You Need It, Where You Need It.
U.S. Sets New Record! Power Capacity Average at 91%
2014, nuclear power plants in the United States reported setting a record for having a capacity factor average of 91.8%, which is the highest level on record. This was due in part to the amount of time reactors experienced down time for outages of the reactors due to repairs.

The plants are credited with shorter outages due to refueling and maintenance, and experienced fewer overall outages. Also, power usage was increased during December of 2014 to a level of 98.9%.



There were 100 nuclear units in operation during 2014 that were involved in the capacity factor study.

Absent from the study was information from the Southern California Ed
Power Plus! is a leading provider of reliable non-radioactive power generators across the United States and Canada.

Have a question or comment for Power Plus!? We'd love to hear from you! Please provide your contact information and we'll get back to you as soon as we can.

Contact Power Plus @ (800) 863-2525 | sales@powerplus.com