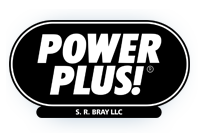 General Information: (800) 863-2525
Emergency Contact: (888) 970-0007
Email: contactus@powerplus.com
Power. When You Need It, Where You Need It.
Toll Brothers Regency Models - April 2016 Job of the Month

Job: Toll Brothers Regency Models, Las Vegas, NV
By Rick Coblentz

It's always nice to perform a job that taps into our flexibility and agility as a company, and this job for Toll Brothers was certainly that. The requirement: provide power to 10 model homes split between two sides of a cul-de-sac in an undeveloped area where the builder did not want to see any overhead poles, and do it in the most economical manner possible.

Based on our strong relationship with Toll Brothers in Las Vegas, we were well aware of this opportunity going back to the design phase last August. Power Plus had provided a combination of temp power poles fed from a generator for the construction of these models. And when the opportunity to bid on powering the finished models for approximately four months, our two chief generator competitors (Caterpillar and Extended Power) didn't show up for the meeting. But we were still committed to providing our customer the best value possible.

To service this job we set a 400kVA generator with three 480V distro panels (2-200a and 1-100a) and five 50kVA step down transformers in the various backyards. Each step down transformer is feeding power to two models. Since the builder did not want any overhead poles and wire, we ran 3,225' total of 1/0 MC cable from the two panels to our transformers and 1,165' total of 4/4 cord from the transformers to the respective model homes. Another potential challenge we knew we would face was how to get our heavy transformers out of the backyards at the end of the project. Travis, Malcolm, and I came up with a solution: we put our step down transformer on wheels.

Despite the constant challenge of multiple contractors getting into each other's way, the Las Vegas Power Plus team was able to use a little creativity, satisfy all the customer's needs, and get him power when he needed it, where he needed it.

Power Plus! is a leading provider of reliable non-radioactive power generators across the United States and Canada.

Have a question or comment for Power Plus!? We'd love to hear from you!
Please provide your contact information and we'll get back to you as soon as we can.

Contact Power Plus @ (800) 863-2525 | sales@powerplus.com