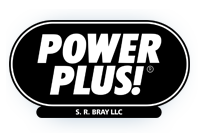 General Information: (800) 863-2525
Emergency Contact: (888) 970-0007
Email: contactus@powerplus.com
Power. When You Need It, Where You Need It.
Renewable Energy Usage Soars in Germany


A new record of renewable energy use was set by Germany. Recently it was announced that of the country's electricity demand, 75% is furnished by renewable energy sources. The usage of wind and solar to provide energy is credited with a large portion of renewable energy, and electricity prices fell into the negative zone.

Germany's reliance on and production of renewable energy is at least double that of the U.S. Renewal generators in Germany provided an estimated 40 billion kilowatt hours of electricity during the first quarter of 2014, meeting almost 30% of the country's demand for electrical power.

The country plans to power the entire country using renewable resources by the year 2050. By combining renewable energy sources such as wind and solar PV power, the country is planning on reaching its goals.

Germany leads the world in the installation of solar facilities, even in spite of its cloudy skies. It has been reported that solar power has attained grid parity, which essentially means that the cost of solar power is comparable to retail electrical rates. In addition wind power was documented as producing almost 40% of the supply of electricity on a single day this month.

Driving forces behind Germany's renewable boom are incentives for producers of clean energy. A tariff policy pays a set amount to producers for the power they provide under a long-term contract. This FIT tariff is shouldered by the affected households; meaning that an exemption has been made for industry.

Germany is also attempting to phase out nuclear power, along with fossil fuel types of energy which indicates that the demand for energy will need to be reduced. Imports of coal have increased in order to meet basic power demands, and electricity costs continue to rise which places a hardship on the lower income population.

The country is hopeful that as the tariff contracts to big industry expire, lowered wholesale electricity prices will drop for consumers and households. In addition through a minimum investment program, citizens and communities own more than 50% of renewable energy programs, as compared to just 2% in the U.S.


Power Plus! is a leading provider of reliable non-radioactive power generators across the United States and Canada.

Have a question or comment for Power Plus!? We'd love to hear from you!
Please provide your contact information and we'll get back to you as soon as we can.

Contact Power Plus @ (800) 863-2525 | sales@powerplus.com