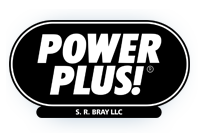 General Information: (800) 863-2525
Emergency Contact: (888) 970-0007
Email: contactus@powerplus.com
Power. When You Need It, Where You Need It.
Natural Gas Power Plant Faces Opposition from Locals


The proposal for a natural gas powered power plant in Jessup Maryland is facing a community that is divided over new jobs versus environmental impacts.

At a time when alternative fuel ideas are sparking much thought, many share a concern that natural gas will potentially affect the environment. Nuclear based power plants have faced this same type of opposition.

The proposed plant would be constructed on 80 acres of former coal mining land in the industrial park of the community. Invenergy, the Chicago company building the plant will utilize natural gas to create electricity, and has indicated that the project will create tax revenue for the city and generate hundreds of jobs.
The city council is currently considering what is termed as the largest power plant in the state. The state's Department of Environment Protection is in the process of determining any impact in the environment.

Once the impact study is finalized, the plan will go to the council's planning commission, and then on to the Council for a vote.

Power Plus Power Generators
Power Plus is a leading provider of commercial power generators. We offer options for sales and rental throughout the United States. If you are looking at options for temporary power please contact our service department. Our maintenance, service and installation personnel maintain the highest standards in customer support twenty four hours a day and seven days a week.

Power Plus! is a leading provider of reliable non-radioactive power generators across the United States and Canada.

Have a question or comment for Power Plus!? We'd love to hear from you!
Please provide your contact information and we'll get back to you as soon as we can.

Contact Power Plus @ (800) 863-2525 | sales@powerplus.com