Four Types of Apps that Will Help Your Employees in Case you Lose Emergency Power

Your business should always be prepared for the worst. If you lose emergency power or there's some type of disaster, your employees will look to you for help. Let them know that most of the help they may need is available on their phone!
Smartphone apps can show the effects of toxic chemicals or turn a phone into a flashlight. Your employees have an incredible amount of information at their fingertips. These sorts of apps have opened up a new way to prepare in case of an emergency.
There are apps that show evacuation routes, find shelters, show you what you need in a disaster kit – and they are all available at a moment's notice.
1. Maps
Google Maps, Waze and iOS Maps can all provide traffic information as well as maps.
2. Weather
Although most smartphones have weather apps – The Weather Channel website is a great place to Google on your smartphone if you aren't in front of a computer or TV.
3. Flashlight
Most newer smartphones have a built-in flashlight, which can come in handy during an emergency.
4. Emergency Prep Apps
The American Red Cross has apps at www.redcross.org/prepare/mobile-apps that include apps for finding shelter and instructions for performing first aid.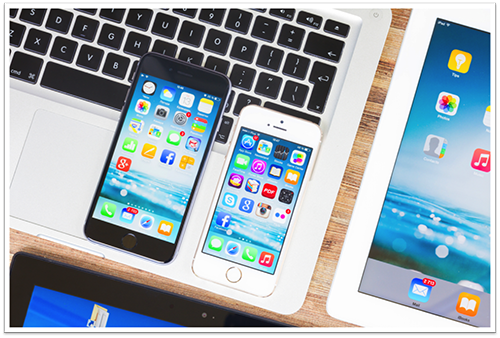 Power Plus! is a leading provider of reliable non-radioactive power generators across the United States and Canada.

Have a question or comment for Power Plus!? We'd love to hear from you!
Please provide your contact information and we'll get back to you as soon as we can.

Contact Power Plus @ (800) 863-2525 | sales@powerplus.com