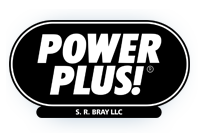 General Information: (800) 863-2525

Emergency Contact:

(888) 970-0007
Email: contactus@powerplus.com
Power. When You Need It, Where You Need It.
5 Ways to Improve the Safety, Comfort and Value of Your Home
The summer season brings with it the perfect weather for home improvement projects. Across the country, homeowners are deciding what improvements their home needs, and if they're strategic about their choices, they could boost the value of their home, as well as their comfort and safety.
Although many opt for stylistic updates, some of the most valuable updates are not visual. Here are five improvements recommended by home improvement expert, Ed Del Grande, to help with the value, safety and comfort of your home.
Install a Standby Home Generator
Installing a standby generator outside of your house will come in super handy during a power outage, as it comes on automatically within seconds of a utility power outage, and keeps your property up and running.


Update Your Lighting
By updating your lighting, you can dramatically effect your home's aesthetic. Alongside the visual impact this can have, it can also increase your safety. Light paths, stairs and entranceways in order to navigate more easily throughout your home. Use solar lighting for a cheaper alternative to electric lighting.


Replace Your Front Door
Replace your front door with a new steel door. Although decorative doors look nice, they make it much easier for criminals to break into your home.


Install a Security System
This will ensure you and your family's safety day and night. There are numerous choice, depending on what you want. You can hire a company to install an alarm for you or you can go the DIY way.


Install a Sump Pump
With storm seasons still well on its way, any house with a basement should have a functioning sump pump. It will usually be located under stairways or basement utility spaces and is only activated when water reaches a certain level.




Power Plus! is a leading provider of reliable non-radioactive power generators across the United States and Canada.





Have a question or comment for Power Plus!? We'd love to hear from you!
Please provide your contact information and we'll get back to you as soon as we can.

Contact Power Plus @ (800) 863-2525 | sales@powerplus.com